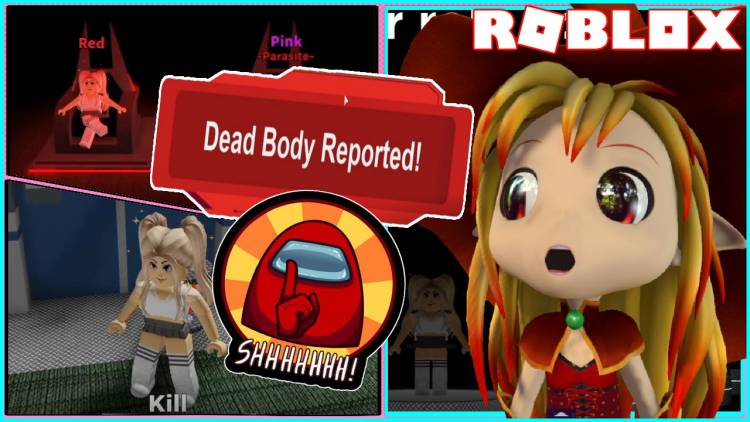 Roblox Parasite Gamelog - January 29 2021
In this video, I am playing Roblox Parasite! This game is based off the Social Deduction Game like Among Us! It is hard to follow the minimap and find the tasks!
As a Human / Crewmate, you have to Complete Tasks, Report and vote off the other players who you think is the infected Parasite!
As a Parasite / Impostor, you have to kill and sabotage the game until no humans are left alive!
-- Use these time point to skip to the section in the video:
0:01:14 There's two rooms - One says Classic and one says Double Trouble! You can just enter the room with the game mode you want to play!
0:01:25 I am choosing classic!
0:01:40 There is currently only one map available!
0:02:28 I am Human which means Crewmate!
0:05:52 We don't know who is the parasite or impostor so we just voted for the person who called the meeting for no reason!
0:07:04 I saw Navy blue killed light blue!
0:08:50 We the Humans or the Crewmates won the round!
0:09:33 Trying out double trouble mode this time!
0:10:35 I am the parasite or Impostor!
0:13:29 Chocolate was voted out but I WON as the Parasite or Impostor!
If you liked my video please LIKE, SHARE and SUBSCRIBE ??? !!!
-- Roblox Parasite By Quirky Studios
-- About Parasite
Parasite is a social deduction game where you have to find out who the murderer is. ???????? (Based off Among us)
How to Play:
????Complete the tasks you are given.
????Report any dead bodies.
????Attend to any emergency tasks.
????Find out who the Parasite is.
????Vote out the Parasite to win.
Roblox Parasite Created 6/28/2020, Updated 1/25/2021, Max Players 30, Genre All. (Online Multiplayer Game, Parasite, Among Us, social deduction game)
-- Yesterday Gamelog
- ROBLOX FRIGHT NIGHT! BEWARE OF THE MONSTERS OR BECOME IT - https://chloetuberchannel.blogspot.com/2021/01/roblox-fright-night-beware-of-monsters.html
Let me know in the comment what game you would like to see me play.
I Love you all Chloe Tubers!
Roblox Parasite Gameplay / Chloe Lim January 2021 Gamelog / #Parasite / #AmongUs / #SocialDeduction
Click Here to Visit