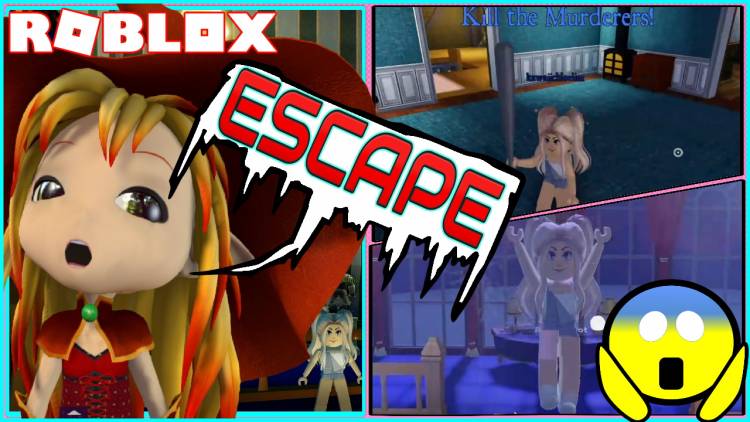 Roblox Mystery House Gamelog - January 20 2021
In this video, I am playing Roblox Mystery House [Alpha]! I will be trying out this cool new game I found! Basically you need to find keys and unlock a portal to escape! While doing that you might find lots of zombies, ghosts and monsters in this Mystery House!
-- Use these time point to skip to the section in the video:
0:01:25 First Round and First try in this game!
0:01:44 Found my first key!
0:02:35 I found the last key and the portal is opened!
0:02:57 The portal is in the kitchen!
0:04:10 Second Round!
0:04:49 Found all the keys!
0:06:06 Third Round!
0:06:13 I picked up a bat!
0:06:32 I killed the murderers and won!
0:07:28 Fourth Round!
0:08:31 I think I found almost all the keys!
0:09:54 Fifth Round!
If you liked my video please LIKE, SHARE and SUBSCRIBE ??? !!!
-- Roblox Mystery House [Alpha] By Sand Shark Games
-- About Mystery House [Alpha]
AWESOME UPDATE! [12/17/20]
????Daily Tasks for Bonus!
????New Trap Weapon! (Unlock by Lvling)
????New Weapon Skins for House & Guest Teams!
????Redesigned Ghouls and Ghosts!
????New Nameplate Designs!
[New Premium benefits for subscribers!]
You and your friends find a spooky house… is it haunted? ????️ What will you find inside and can you escape?
Battle and fight zombies and monsters. ????‍♂️
Search for treasure and secret keys. ????️????
Avoid ghouls and ghosts. ????
Escape your enemies and survive with friends.????‍♀️????
Vote for your favorite missions with other players and try your luck with the mysterious Tarot card reader who will grant you with magical abilities through special cards. ????????
More fun and magical items to come soon! You won't want to miss what's next!
Roblox Mystery House Created 3/24/2020, Updated 1/15/2021, Max Players 12, Genre Adventure. (Online Multiplayer Game, Mystery House, Find Keys, Escape, Haunted House,)
-- Yesterday Gamelog
- ROBLOX MALL STORY / SUSHI BUFFET 2! GETTING THE FOUNDATION ENDING - https://chloetuberchannel.blogspot.com/2021/01/roblox-mall-story-sushi-buffet-2.html
Let me know in the comment what game you would like to see me play.
I Love you all Chloe Tubers!
Roblox Mystery House Gameplay / Chloe Lim January 2021 Gamelog / #MysteryHouse / #Escape / #HauntedHouse
Click Here to Visit