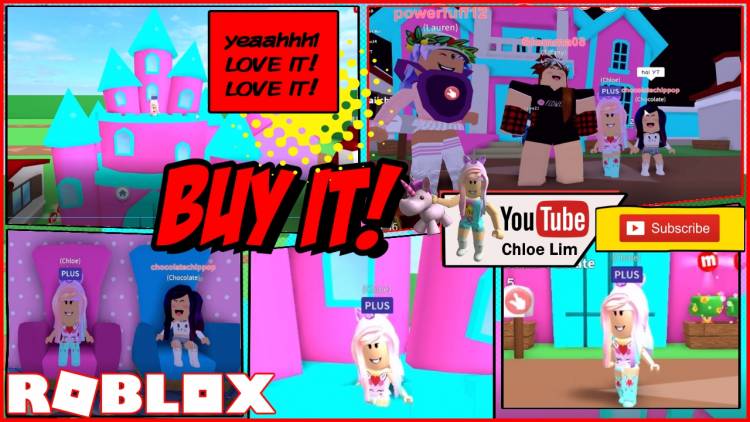 Roblox MeepCity Gamelog - August 19 2018
-- Use these time point to skip to the section in the video:
0:01:07 Going to buy the Castle Blueprint!
0:03:03 Entering my new Castle!
0:03:40 Humm How should I decorate and furnish it!
0:05:17 Starting to decorate the Castle Lobby!
0:13:36 Making a upstair room!
0:20:19 Making a baby room!
0:22:17 Toilet!
0:27:47 Party area on the second floor!
--
Chloe Roblox Store
(GET IT NOW)
If you liked my video please LIKE, SHARE and SUBSCRIBE ??? !!!
--
Roblox MeepCity by alexnewtron
--
About MeepCity
????Check out the brand new CASTLE Estate in the Home Improvement store!
Roblox MeepCity Created 2/26/2016, Updated 8/17/2018, Max Players 110, Genre Town and City. (Online Multiplayer Game, #MeepCity)
--
Yesterday Gamelog
Roblox The Temple Obby Gameplay! FUN obby with wonderful friends in Ancient Egypt! Loud Warning!
- https://chloetuberchannel.blogspot.com/2018/08/roblox-temple-obby-gameplay-fun-obby.html
Let me know in the comment what game you would like to see me play.
I Love you all Chloe Tubers!
Roblox MeepCity Gameplay / KawaiiChloeLim August 2018 Gamelog / #ChloeLim Channel / #MeepCity, #Roblox
Click Here to Visit