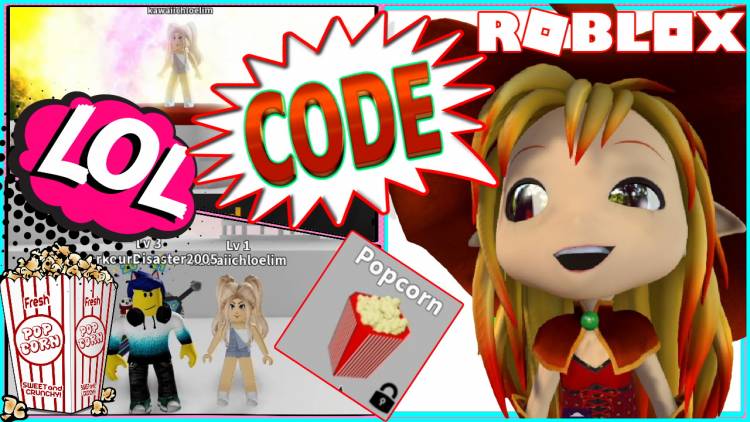 Roblox Hide and Seek Transform Gamelog - January 16 2021
In this video, I am playing Roblox Hide and Seek Transform [Infect]! I have a few new codes and you can also find old working codes in this link: https://youtu.be/gSSsuZz9O64
I played both as a hider and seeker! I outsmarted the last surviving hider in the last round!
As the name says it is a classic hide and seek game but hiding as an object and there's two game mode: Classic and Infection Mode!
The Hider hides as objects that you can morph into (depending on which skins you have unlocked) in the map selected!
The Seeker will have 8 lives meaning you cannot click the wrong thing more than 8 times, if you do, you lose and exit the round!
-- Use these time point to skip to the section in the video:
0:01:42 Codes time!
0:06:30 Round 1 Water park - Hider!
0:11:23 Round 2 Street - Seeker!
0:14:14 This hider thinks nobody can get to him!
If you liked my video please LIKE, SHARE and SUBSCRIBE ??? !!!
-- Roblox Hide and Seek Transform [Infect] By BigKoala
-- About Hide and Seek Transform
Seekers vs Hiders!
- Collect, transform, and hide!
- Skins, skins, skins! Collect'em all!
- FREE PRIVATE SERVERS!
- Two modes: Classic & Infection!
- Awesome badges!
- Collect Pet,Trade with friend
Roblox Hide and Seek Transform Created 8/10/2020, Updated 1/13/2021, Max Players 15, Genre All. (Online Multiplayer Game, Hide and Seek Transform, Codes, Code, Hide and Seek Transform codes, Hide and Seek Transform code)
-- Yesterday Gamelog
- ROBLOX BIG BANK ROBBERY STORY! HEIST OF THE CENTURY - https://chloetuberchannel.blogspot.com/2021/01/roblox-big-bank-robbery-story-heist-of.html
Let me know in the comment what game you would like to see me play.
I Love you all Chloe Tubers!
Roblox Hide and Seek Transform Gameplay / Chloe Lim January 2021 Gamelog / #HideandSeekTransform / #Codes / #Gift
Click Here to Visit