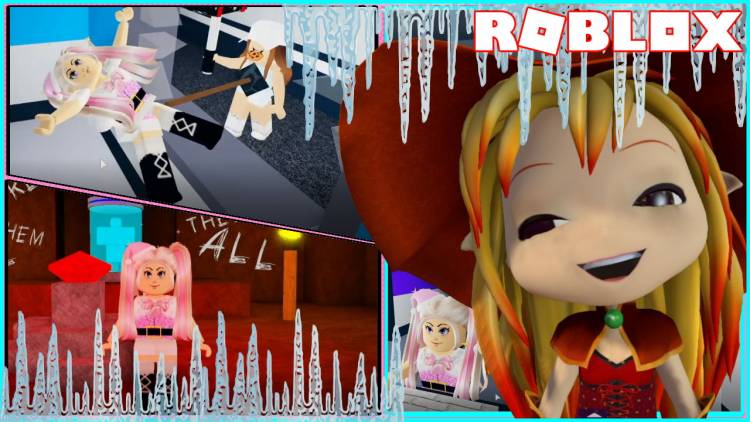 Roblox Flee the Facility Gamelog - December 03 2020
In this video, I played Flee the Facility! (Sorry My Avatar FROZE) Chocolate was the Beast in the first round and almost FROZE me! I was the BEAST in the second Round and FROZE HER!!!
Flee the Facility is a ROBLOX teamwork-based game, created by user ROBLOX user MrWindy, and heavily inspired by Dead by Daylight. Its focus is for survivors to hack 3-5 computers and escape through one of two exits that are highlighted after all of the computers have been hacked. Meanwhile, one player is placed into a small brown room and is designated as the Beast, whose mission is to capture all survivors and therefore prevent them from escaping to win the game. After 15 seconds of being in the boxed room, the Beast spawns into one of several random locations on the map in first-person view and can start hunting down the survivors.
-- Use these time point to skip to the section in the video:
0:01:04 Loaded into Round 1 - Facility_0 and Chocolate is the Beast!
0:07:33 Almost manage to save her but I was captured too!
0:08:09 I escaped Alone!
0:09:40 Round 2 - Airport Map and I AM THE BEAST!
0:11:41 That was fast! I WON as the BEAST! FROZE EVERYBODY!
If you liked my video please LIKE, SHARE and SUBSCRIBE ??? !!!
-- Roblox Flee the Facility [Beta] By A.W. Apps
-- About Flee the Facility
RUN, HIDE, ESCAPE! Run from the beast, unlock the exits, and flee the facility!
This game runs well on phones, tablets, PC, and Xbox.
Now translated to French, German, Korean, Chinese (Simplified), and Chinese (Traditional)
???? Latest Update [11/9/20]
-The Halloween Party is over. Thanks for dropping by.
-Fixed some item typos.
Roblox Flee the Facility Created 7/1/2017, Updated 11/10/2020, Max Players 5, Genre Horror. (Online Multiplayer Game, Flee the Facility, Beast)
-- Yesterday Gamelog
- ROBLOX RONALD! CODES and GETTING THE RB BATTLES BADGE - https://chloetuberchannel.blogspot.com/2020/12/roblox-ronald-codes-and-getting-rb.html
Let me know in the comment what game you would like to see me play.
I Love you all Chloe Tubers!
Roblox Flee the Facility Gameplay / Chloe Lim December 2020 Gamelog / #FleetheFacility / #Beast / #Freeze
Click Here to Visit