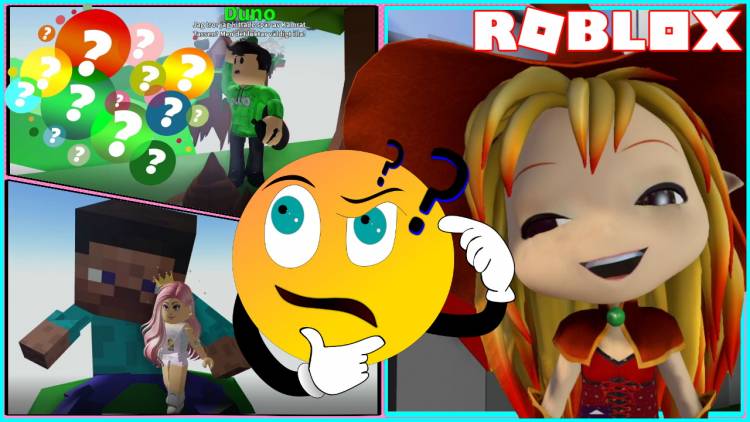 Roblox Duno Obby Gamelog - August 17 2020
In this video, I played Roblox Duno Obby! I made the DUNO obby but sadly all my other friends didn't! This is not a normal obby because I do not understand a single word in the game but still completed the obby!
-- Use these time point to skip to the section in the video:
0:02:16 No idea what I just read! Lets get started with the obby!
0:04:24 This one looks hard!
0:07:04 This one is hard!
0:07:52 This is the stage my friends got stuck on!
0:09:11 You need to take the board and do not die until you reach the broken bridge stage! If you die, you lose the board and have to come back for it again and AGAIN!
0:10:42 This is the stage where you need the wooden board! I lost it as I died so I have to go back to get it and DO NOT DIE ON MY WAY BACK!
0:11:33 I did it! I am back alive with the board! That guy just used the board I took and placed! ANGRY!!!!
0:12:24 I reached the end!
If you liked my video please LIKE, SHARE and SUBSCRIBE ??? !!!
-- Roblox The Blizzard [STORY] By Sarcastic Studios
-- About Duno Obby! By ElisTheBest09
???? Welcome to Duno Obby, This is not a normal obby!
✔️ Previous Update:
- ????100k visits!
- Bug fixes!
???? Duno Obby includes ton of different stages!
Roblox Duno Obby Created 2/10/2020, Updated 8/11/2020, Max Players 15, Genre Adventure. (Online Multiplayer Game, Duno Obby, Roblox Obby)
-- Yesterday Gamelog
- ROBLOX The Blizzard [STORY]! Is this a DREAM! WE SURVIVED THE SNOW STORM - https://chloetuberchannel.blogspot.com/2020/08/roblox-blizzard-story-is-this-dream-we.html
Let me know in the comment what game you would like to see me play.
I Love you all Chloe Tubers!
Roblox Duno Obby Gameplay / Chloe Lim August 2020 Gamelog / #DunoObby / #Obby / #ChloeLim
Click Here to Visit