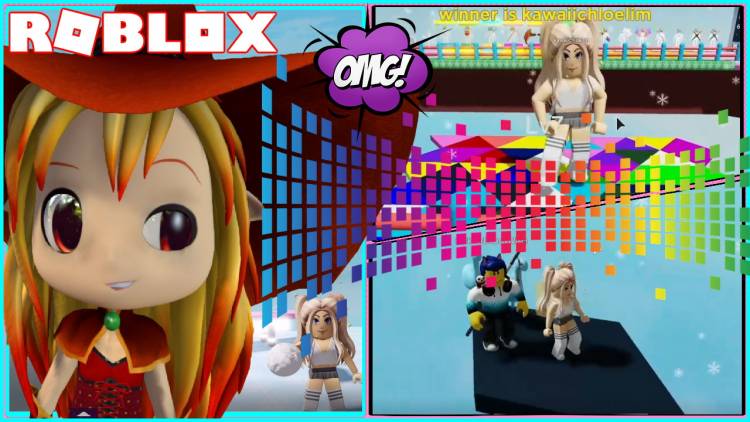 Roblox Color Block Gamelog - February 01 2021
In this video, I am playing Roblox Color Block! I played this new, simple, fun but not easy game! You need to watch the middle of the game screen for a color prompt, then run to that color shown before the floor disappears. Only the right colored floor will remain so you are only safe if you had chosen the right color!
-- Use these time point to skip to the section in the video:
0:01:28 Spawned into round 1!
0:01:43 I choose the wrong red!
0:02:12 You can get a free pet bee or dino and a gold trail here!
0:02:31 Round 2!
0:04:29 I won!
0:04:56 Round 3!
0:06:15 Only me and Chocolate left on the game floor!
0:06:26 I won again!
0:06:49 Round 4!
0:07:53 Only me and Chocolate left again!
0:08:25 I won AGAIN!
0:08:51 Round 5!
0:09:27 Opps picked the wrong green!
0:09:39 Parkour won the round!
0:10:03 Round 6!
0:11:23 Only me and Parkour Left on the game floor!
0:12:02 He fell and I won!
If you liked my video please LIKE, SHARE and SUBSCRIBE ??? !!!
-- Roblox Color Block By 11aganfy
-- About Color Block
Game rules:
1.Run to the color that is show.
2.Standing on the wrong color when the time is up? You lose.
3.The last player standing in the game wins!
You can have fun with friends in this games!
Roblox Color Block Created 11/7/2020, Updated 1/25/2021, Max Players 12, Genre All. (Online Multiplayer Game, Color Block, Color Game)
-- Yesterday Gamelog
- ROBLOX ADOPT ME! GETTING, GLITCHING AND HATCHING MY GOLDEN EGG - https://chloetuberchannel.blogspot.com/2021/01/roblox-adopt-me-getting-glitching-and.html
Let me know in the comment what game you would like to see me play.
I Love you all Chloe Tubers!
Roblox Color Block Gameplay / Chloe Lim February 2021 Gamelog / #ColorBlock / #ColorGame / #Win
Click Here to Visit