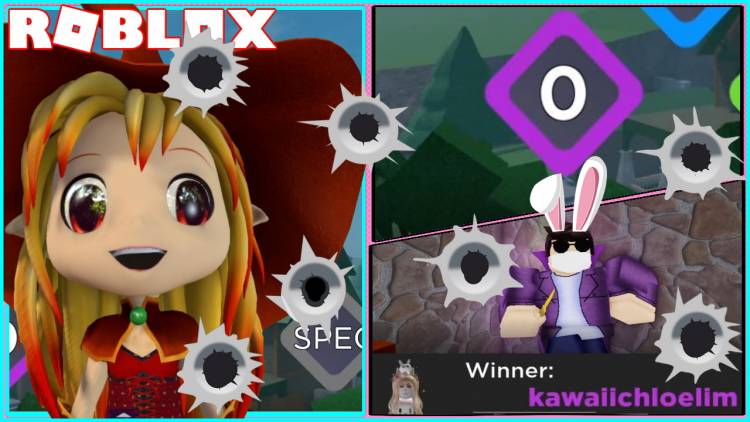 Roblox Arsenal Gamelog - April 02 2021
In this video, I am playing Roblox Arsenal! I will be playing in the Purple team today! Roblox arsenal April fools 2021 update!
Remember! this entire mini update/event (however you wanna call it) is limited for April fools only and will be gone by tomorrow!
-- Use these time point to skip to the section in the video:
0:00:57 They added purple team just for one day - for April Fools 2021!
0:01:02 First round in Purple Team!
0:05:53 I won!
0:06:26 Round 2 In purple team!
0:09:45 I won again!
0:10:20 Round 3 In purple team again!
0:13:49 I won again!
If you liked my video please LIKE, SHARE and SUBSCRIBE ??? !!!
-- Roblox Arsenal By ROLVe Community
-- About Arsenal
April fools 2021 update!
Race to the top through a massive Arsenal of weapons!
Conquer the day in fast paced arcade gameplay, from bazookas to spell books, each weapon will keep you guessing on what's next!
Earn BattleBucks and trick out your game with a huge cast of characters, melees, kill effects, skins and more!
Roblox Arsenal Created 8/18/2015, Updated 4/1/2021, Max Players 16, Genre FPS. (Online Multiplayer Game, Roblox, Arsenal, Purple Team, April fools 2021, Easter 2021, Update)
-- Yesterday Gamelog
- ROBLOX EASTER OBBY! FINDING THE GOLDEN EGG AND COMPLETING THE OBBY - https://chloetuberchannel.blogspot.com/2021/03/roblox-easter-obby-finding-golden-egg.html
Let me know in the comment what game you would like to see me play.
I Love you all Chloe Tubers!
Roblox Arsenal Gameplay / Chloe Lim April 2021 Gamelog / #Arsenal / #PurpleTeam / #Aprilfools2021
Click Here to Visit