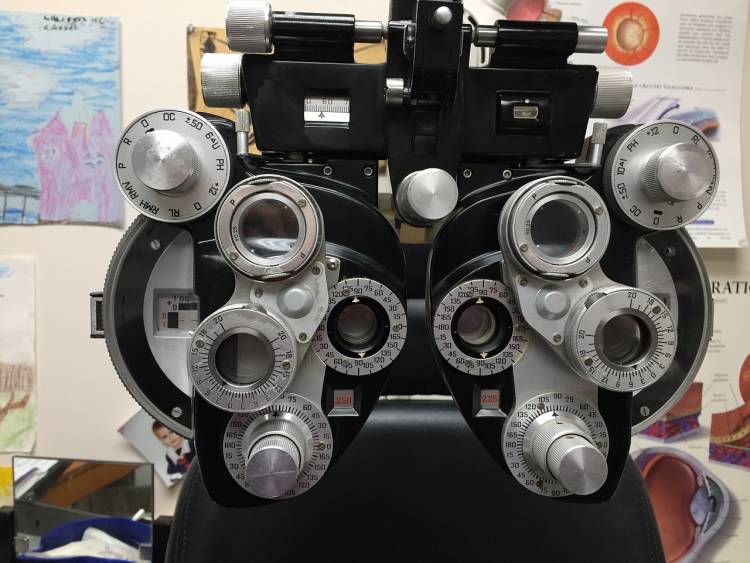 Comprehensive vs Routine Eye Examination
Comprehensive Eye Examination vs Routine Eye Examination - Which is Best Choice?
Eyes are probably the most complicated parts of our body which are often taken for granted. Most of the time we do not include it in our routine health checkups, thinking that eye examination means the doctor will suggest whether to wear a glass or not or maybe just updating our contact lenses or glass prescription.
It is not even considered as a medical or health examination. Some of the most commonly used terms, related to eye examination are a comprehensive medical exam, routine vision exam, vision screening etc. We should give equal attention to our eyes as they reflect our health conditions.
So when you go for an eye check-up to an eye specialist you should know what you are getting and what you actually need. In this blog, I have come up with a competitive study between comprehensive and routine eye examinations to help you better understand both the concepts.
Definition of comprehensive eye examination
I have already mentioned that eyes are the windows through which we can see the things, happening in our body. Major diseases like, tumors, strokes, high blood pressure, cholesterol, diabetes, and even cancer leave their marks in the eyes to let us know about the systematic condition.
Besides all these health conditions, eyes can get damaged for certain other reasons which can even lead to blindness in long run. Common eye diseases include glaucoma, macular degeneration, corneal dystrophy, cataracts etc which cannot be treated with glasses or contacts.
In a comprehensive eye examination, these things are monitored to determine whether you have it or not. Under this type of optical check-up, a patient gets treated for some sort of medical condition which highly differs from a routine vision checkup.
Definition of routine vision examination
A routine eye test is similar to what people think about a classic eye checkup. In this process, your prescription will be determined by your doctor through refraction.
Refraction is a process in which you will be asked to wear clunky glasses and your optometrist will switch the lenses around and enquire which is better 1 or 2?
Depending on the result he will suggest you the right glasses or contacts based on the number that gives you the best vision.
Apart from this, a thorough evaluation of your eyes will also be done to ensure there are no medical issues arising and they are healthy.
A routine eye exam is not included in a medical exam as there is nothing medically harmful in needing glasses in the prescription, it generally deals with the shape of your eyes as an individual and whether lenses can help you improve your vision.
Insurance coverage
This is the biggest concern for the patients who are undergoing such treatments. The fact is that your eye specialist is bound to follow the healthcare rules when it comes to billing your insurance.
A comprehensive eye examination falls under the medical insurance bill but the routine checkup should be billed to either your vision insurance or to you.
As your doctor has no control over this matter you should get an idea of it before taking an insurance policy. You could ask your insurance company whether it will cover your vision routine checkup or not.
Now when you know the basic difference between a comprehensive eye examination and a routine eye examination, it will be easier for you to understand what type of test do you require for your eyes.
It is recommended for you to take care of your eyes and get them examined on yearly basis to detect any kind of underlying health issue. You can simply reach out for 'Image Optical West' best-rated optometrist near me on Google to find the renowned optical care units within your location.
Click Here to Visit