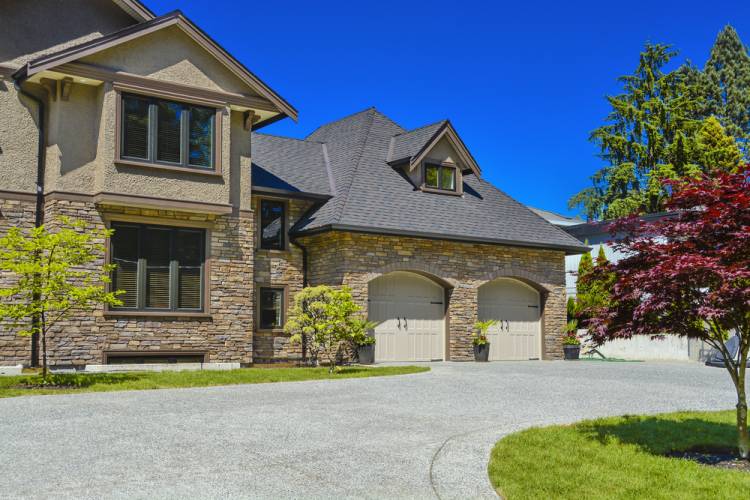 Modern Concrete Driveway Ideas for 2019
What is the one feature people often ignore while complementing the aesthetic of a home? That would be the driveways that make up the entrance of your beloved abode. Concrete driveways with their style and design have always elevated the appeal of a home's curb. The best modern concrete driveways are built intricately with durable materials like asphalt, gravel, cobblestone etc.
Let's discuss some of the most elegant modern driveway ideas that can transform the way your house looks.
Contemporary Driveway Paver
A modern driveway paver can be constructed from a variety of materials like stone, sand, terra-cotta along with the substandard concrete. Experimentation with all of this materials can determine what your driveway will ultimately look like. Such as a driveway made with concrete and stone would give a more pristine look as opposed to driveways made of brick which have a more rustic look to it.
Green Driveway
Nothing makes your house look more alive than natural green grass surrounding your home. A concrete driveway with stripes of green grass and plants paving the way can give your driveway a much more serene and eco-friendly look.
Circular Driveways for Modern High-End Houses
Many affluent estates prefer to have a circular driveway that boasts of their prominence in society. To design such roadways you can prefer to use gray bricks or customize using blocks of various colours with concrete on the side. The driveway can twist around a central fountain that can then lead up to the garage. The circular path can be further decorated with flowers and exotic plants just on the edge of the driveway, giving it a fuller look.
Asphalt with Concrete
Asphalt driveways are known to be cheap, and conveniently fast and simple to set up. So if you are on a controlled budget and are still clamouring for that beautiful driveway you envisioned in your dream, then asphalt is a feasible option. A simple but yet elegant looking avenue can be achieved by putting asphalt preceding a concrete piece.
Rock Lawn
We talked about how some lush green around your driveway can make your home look serene and eco-friendly. Well, with rock lawns instead you can go for the opposite effect and still enhance the beauty of your house. It will result in a driveway surrounded by variants of rocks accompanied by dry spell resistant plants.
Patterned Concrete Driveway
You can decorate your concrete driveway with different coloured materials, giving the street a patterned look. Patterns can also be produced by complement your concrete driveway with a lawn just by its side.
Using Rocks and Gravels
Most modern concrete driveways use rocks and gravels to decorate their driveway to perfectly complement the look they envisioned. Rocks and gravels can be used as borders to separate lawns from the path or used to pave the driveway itself, which is recommended for those who are into a much more rustic look for their houses.
The way you want your driveway to look depends entirely on your ultimate vision for what you want your home to be. Driveways can be constructed to complement the architecture of the house, or they can be made to complement the nature of the residents living in those homes. Whatever the vision, we at Hitech Concrete are at your service to provide you with different concrete driveway ideas that satisfy the pulse of the modern generation.
Click Here to Visit